Last week, Kindred's gaming team embarked on an exciting journey to Istanbul for the highly anticipated Mobidictum Network Istanbul 2023. The event brought together a diverse group of industry leaders, innovative developers, and passionate gaming enthusiasts to explore the latest trends and advancements in the fast-paced world of mobile gaming. Attendees were treated to thought-provoking keynote speeches, engaging panel discussions, and networking opportunities with the brightest minds in the industry.
Our team were able to connect with like-minded individuals and share the unique proposition we're offering for long-term mobile gaming monetization.
Watch our summary of the Mobidictum Network event now:
Profitably Scaling Hyper & Hybrid-Casual Gaming Apps
Is there a future for hyper-casual games? Is hyper-casual dead?
Despite the warnings that this may be the end of hyper-casual games, it was not all doom and gloom for the panellists at the Mobidictum event. They suggested a shift towards hybrid-casual leading to higher player retention and reducing the pressure on low CPIs.
This will require games to be careful with their use of ads and focus more on UX to keep their players locked in.
Mobile Gaming in Turkey
Attending the event also gave us insight into the Turkish gaming market. There are many gaming professionals in Turkey who are focused on hyper-casual gaming, which is strongly supported by the Turkish government.
A growing mobile gaming hub, Turkey accounts for 2% of all game publishers on Google Play. Some big publisher names include Good Job Games, Alictus and Rollic.
Networking at the Mobidictum Event
In addition to the sessions, Mobidictum also offered ample networking opportunities to connect with industry professionals such as indie developers and publishers. Our team found this event just as valuable as Mobidictum's conference in September 2022. Due to the smaller number of attendees, the event provided an opportunity for more personal conversations and the ability to talk to everyone present, rather than just a select group.
The founder of Mobidictum spoke about the new Mobidictum Membership during the opening presentation, providing an opportunity for networking, introductions, and fundraising pitches beyond physical events - a great opportunity to take advantage of!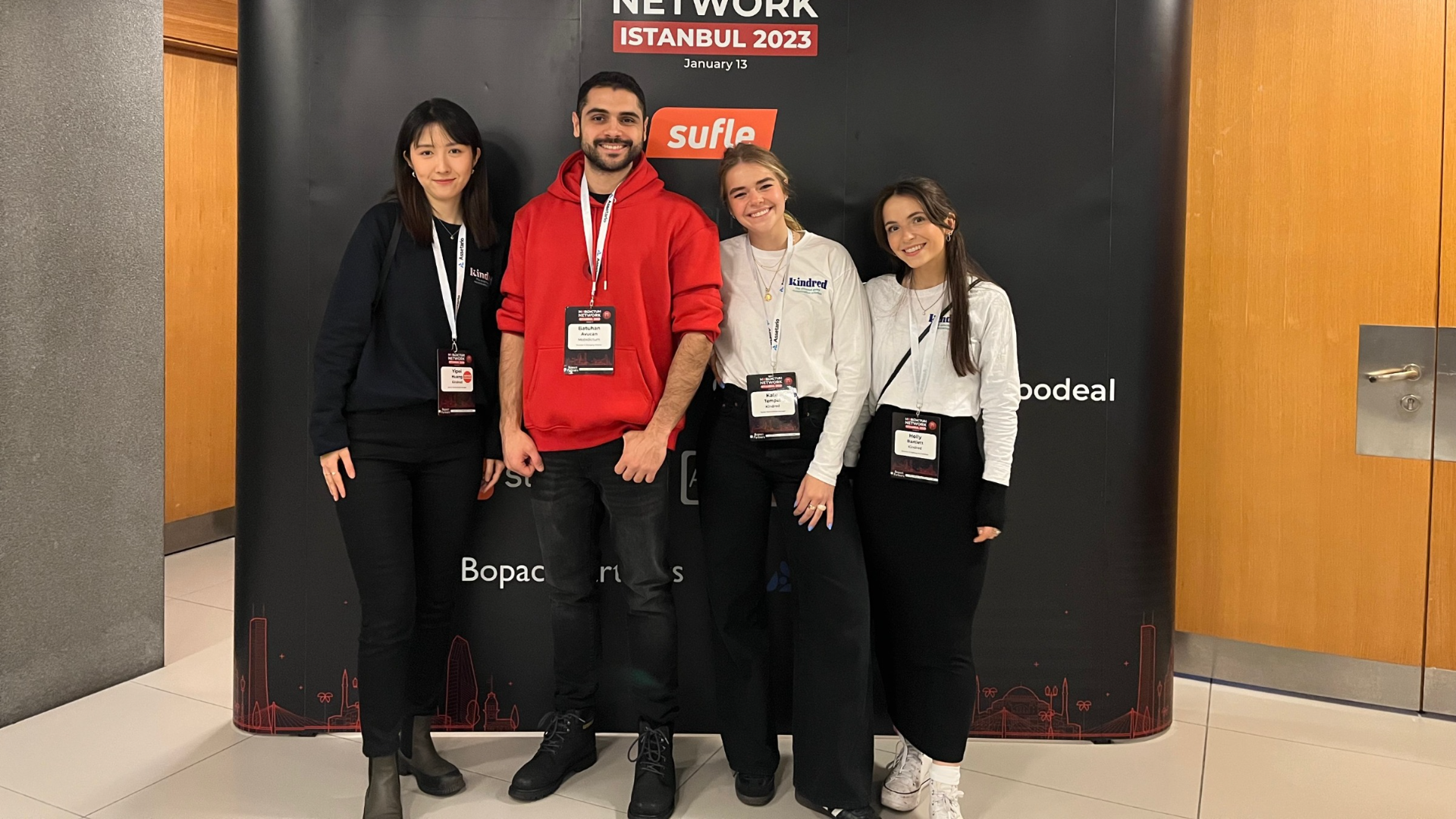 Batuhan Avucan founder of Mobidictum pictured with Kindred Mobile Gaming Team in Istanbul 2023
In summary, Mobidictum was a successful event and we are very excited to attend more of their intimate meetups, such as the one in Izmir later in the year, as well as the larger conference in September.
About Kindred
Are you a mobile gaming publisher looking to monetize or maximize revenue potential? Look no further than Kindred for Business! Our low-risk, easy-to-install Unity Verified Solution allows you to generate additional revenue with minimal effort.
Whether your players are active or dormant, you can capitalize on your players by earning a commission on their online spending outside of your game. Our external app monetization solution expands the lifecycle beyond your game, tapping into the trillion-dollar e-commerce industry.
With over 250,000 merchant partners, players are presented with rewards and coupon deals that keep them engaged and your revenue flowing. Get in touch today to learn more about how Kindred can help you monetize your mobile game and our SDK activation incentives.