Generate an additional $2 per ARPMAU on top of ads and IAP revenue
Developing a mobile game can take anything from several months to years to complete. Along the way, you're bound to run into issues from operating system fragmentation to player security. Most commonly, for all the hard work over the past few months, monetization will be on the top of your mind.
In game advertising has a long been a monetization strategy for 94% of mobile developers. They've proven to be effective and have quickly become a core revenue stream for most mobile apps. But what else can we do to monetize and retain players on top of ads and IAP?
Game ads were previously an effective solution because you had the undivided attention of a player making it easier to capture their interest. However, Google recently issued a new policy update for Play Store developers to tackle misleading and displeasing ads for gamers. A particular policy will be impacting ads in mobile games from September 30th 2022 prohibiting ads any longer than 15 seconds, except for those that unlock game rewards and are an opt-in from the player.
"I know that for 15 minutes while people are playing a game, I have their undivided attention to insert my brand in there. That's an assurance that's not awarded by every app, and certainly not social media apps."
- Cameron Kelly, Director of Strategy at United Entertainment Group (prior to Google update)
Whilst ads are a good monetization method, they are becoming more limiting and creating other issues such as impacting the user experience for players. A report found that mobile app ads could cause a churn rate of up to 8 users per 1,000 add shown, with some being twenty times more the case. This is due to several things from game play disruption to technical glitches. Alongside this, mobile gaming ads tend to advertise other games which can lead to players downloading competitor apps and abandoning the original games. Both challenges could impact player retention and your bottom line.
It's not all dire, however. Now is the time to think strategically and creatively about gaming monetization for an industry set to increase by over $200 billion by 2030. The number of people who own a smartphone in the world has increased by 600 million in the last year, with 2.6 billion smartphone owners playing mobile games on their handset. Pre-pandemic, UK consumers had spent over £1 billion on mobile games which quickly shot up during the pandemic. With brilliant market opportunity surrounding us, and policy changes forcing us to think creatively, let's dive into an exciting and unique monetization tool you can integrate today to start generating easy long-term revenue from your mobile game.
Meet us, Kindred for Business
Kindred for Business is a zero-risk, easy-to-install monetization solution for mobile gaming publishers. Our self-service Unity Verified SDK is free to integrate enabling you to start generating addition revenue of up to $2 ARPMAU. All whilst maintaining complete privacy for all, in guidance on GDPR and the UK's Privacy Policy.
Once the SDK is installed, and players have opted into the feature, players will be able to save money on online purchases where they can earn cash back. This means you'll be generating revenue from your players even when they're not playing your game, widening the pool of maximizing monetization. See how it works below:
Low risk, big results
Our unique SDK is not to be seen as an alternative revenue method, but an additional stream to help you maximize revenue opportunity alongside ads and IAPs.
A notable benefit is our commitment to sustainability. We've made achieving your own ESG targets a possibility by enabling your players to choose whether they want to donate their savings to sustainable initiatives or charities making a greater impact for the planet. We've partnered with over 25,000 charities tackling the world's biggest issues from deforestation to increased carbon emissions.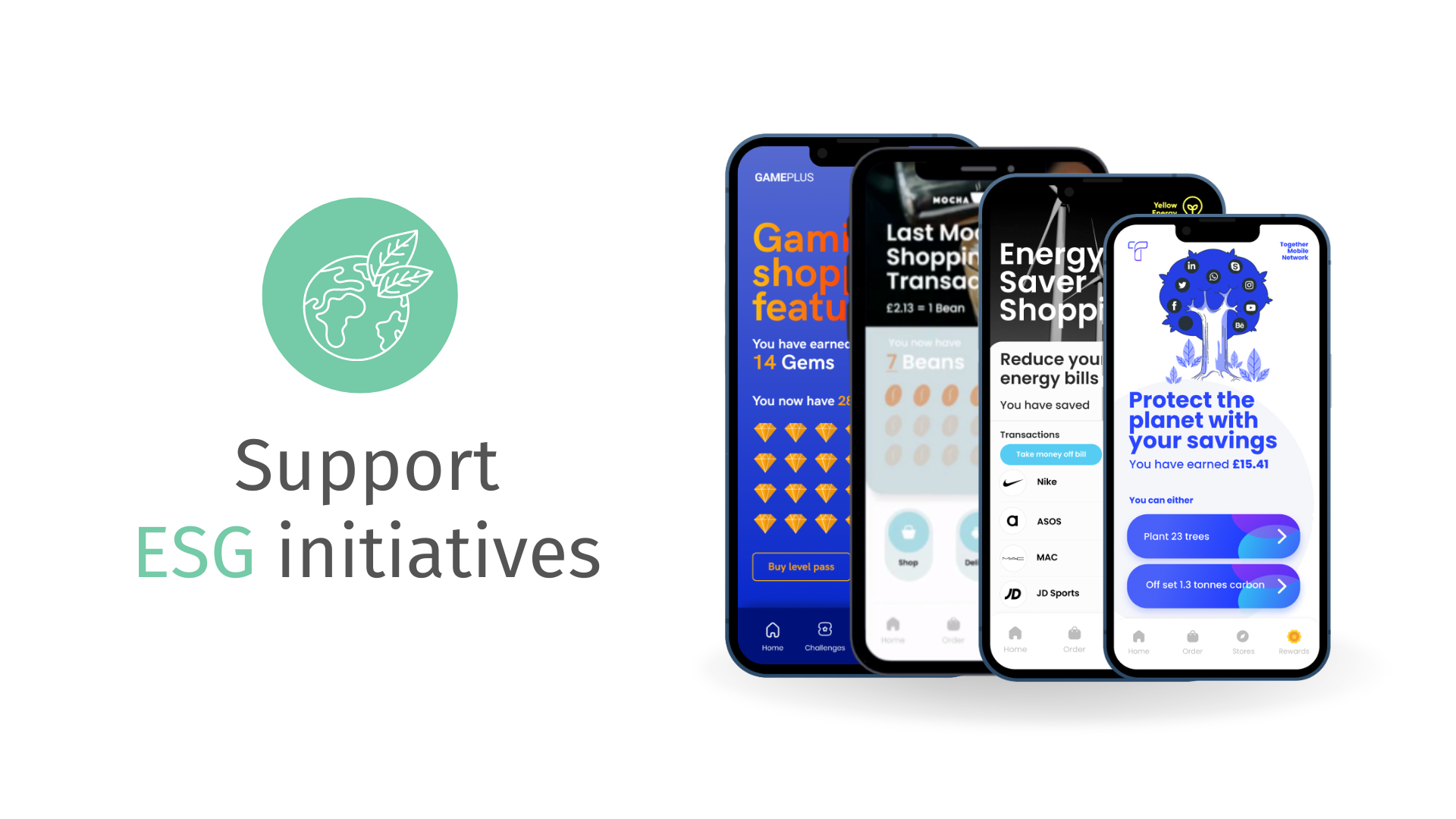 How developers are reacting to Kindred's SDK
Having recently shifted to a B2B model, we've seen exponential growth over the past year. With hundreds of downloads already from their Unity store, developers have swamped to leave five-star raving reviews on the simple implementation process and creative solution for the rapid changes ahead in the mobile gaming world.
Our SDK is an easy no-brainer for a developer looking to open new doors for revenue generation. It's simple to install, works externally outside of your mobile game, provides a passive stream of revenue and it's free. The catch? Well, there is none. Enjoy the fruits of your labour and start working on your next game.
To learn more, visit our Unity page here.