Move over, guys - women are taking over the mobile gaming world! But what's behind this trend, and how are women changing the game? We explore the fascinating reasons why women are dominating the mobile gaming industry, and what it means for the future of gaming as we know it.
When we think of gaming, we often picture a male-dominated industry with a predominance of male players. However, the truth is that women have been making significant strides in the gaming world, particularly in the realm of mobile gaming. In fact, recent studies show that of the 3.7 billion global mobile players, 55% are women. Yet only 30% of women feel that mobile games are made with them in mind.
In this article, we'll explore the reasons behind this trend and shed light on some of the notable female leaders and games that are driving it. We'll also look at how women are faring in the wider gaming industry and share a great opportunity to connect with other industry professionals and hear from top female experts on some of the most pressing issues facing the gaming industry today.
The Gender Divide in Mobile Gaming
Whilst 55% of mobile gamers are female, there's a noticeable gender divide within mobile gaming and a bias against women in gaming. 25% of men who play mobile games admitted that they'd spend more time playing mobile games if they knew they were playing with or against players of their own gender. Only 10% of women agreed with this statement.
Fortunately, this gap is slowly closing, and there are several reasons for this shift. One factor is the increasing accessibility of mobile games, which makes it easier for women to enter the gaming world. In fact, 43% of female game players play more than five times a week, versus 38% of male gamers.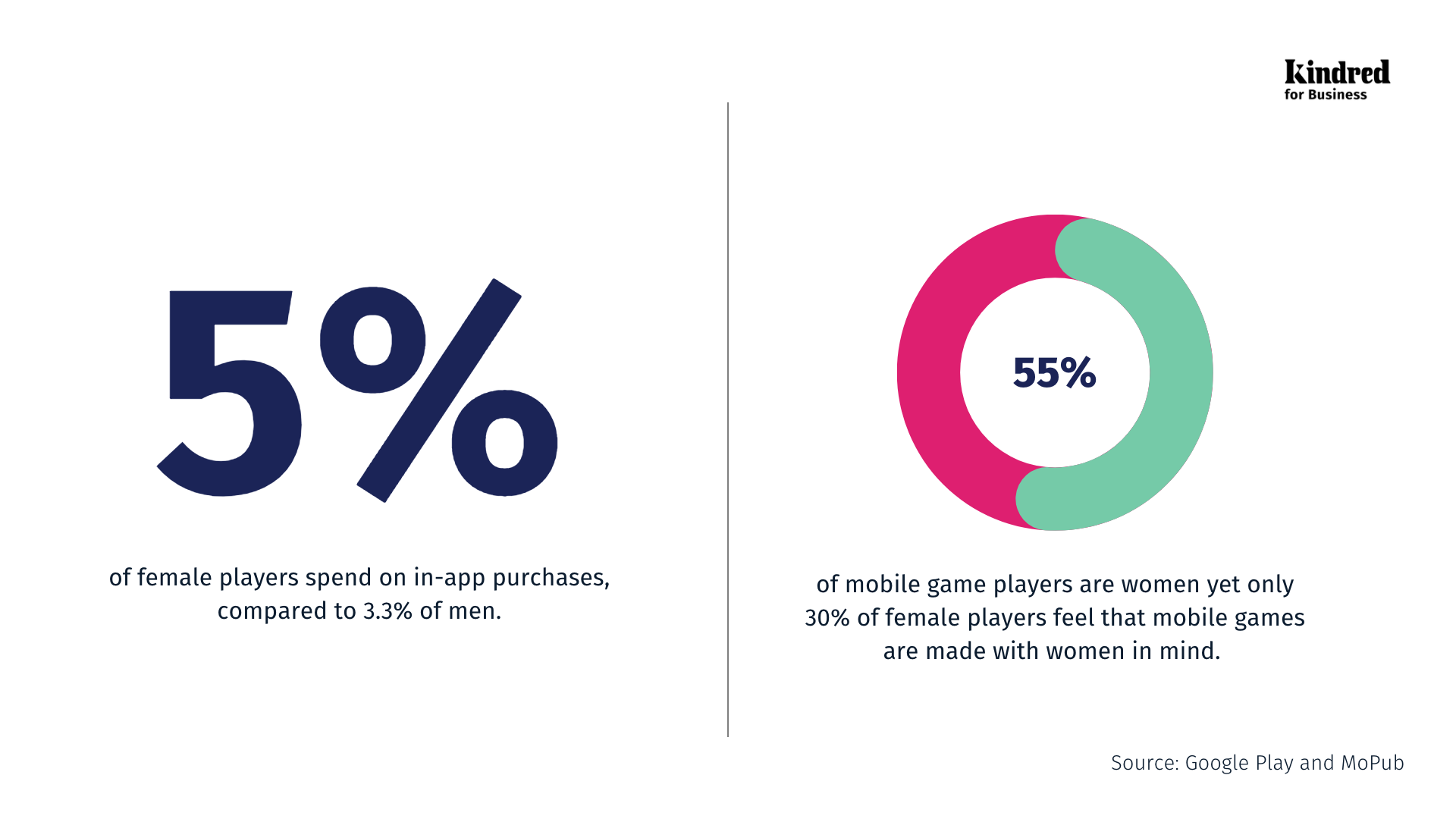 Another factor is the rise of female game developers and designers, who are creating games that are more inclusive and appealing to female players. Despite these changes, there is still work to be done to bridge the gender gap in gaming and ensure that women have equal opportunities to succeed in the industry.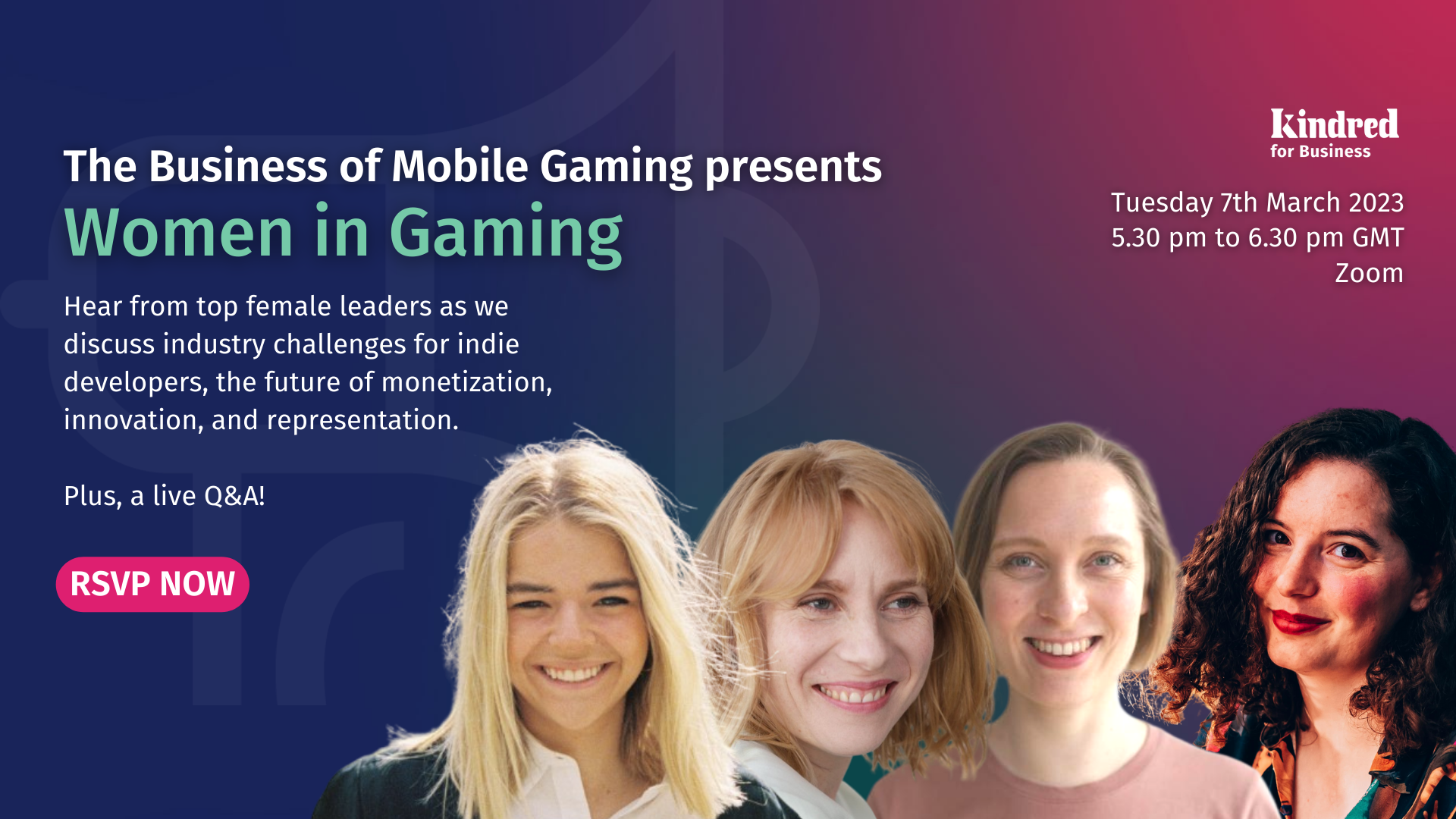 Women Working in Mobile Gaming
While women are the majority of mobile game players, only 21% of women work in the gaming industry. But that doesn't stop them from making significant strides and paving the way for a new generation of female gaming leaders. Let's explore some of the pioneering women in mobile gaming.
Jade Raymond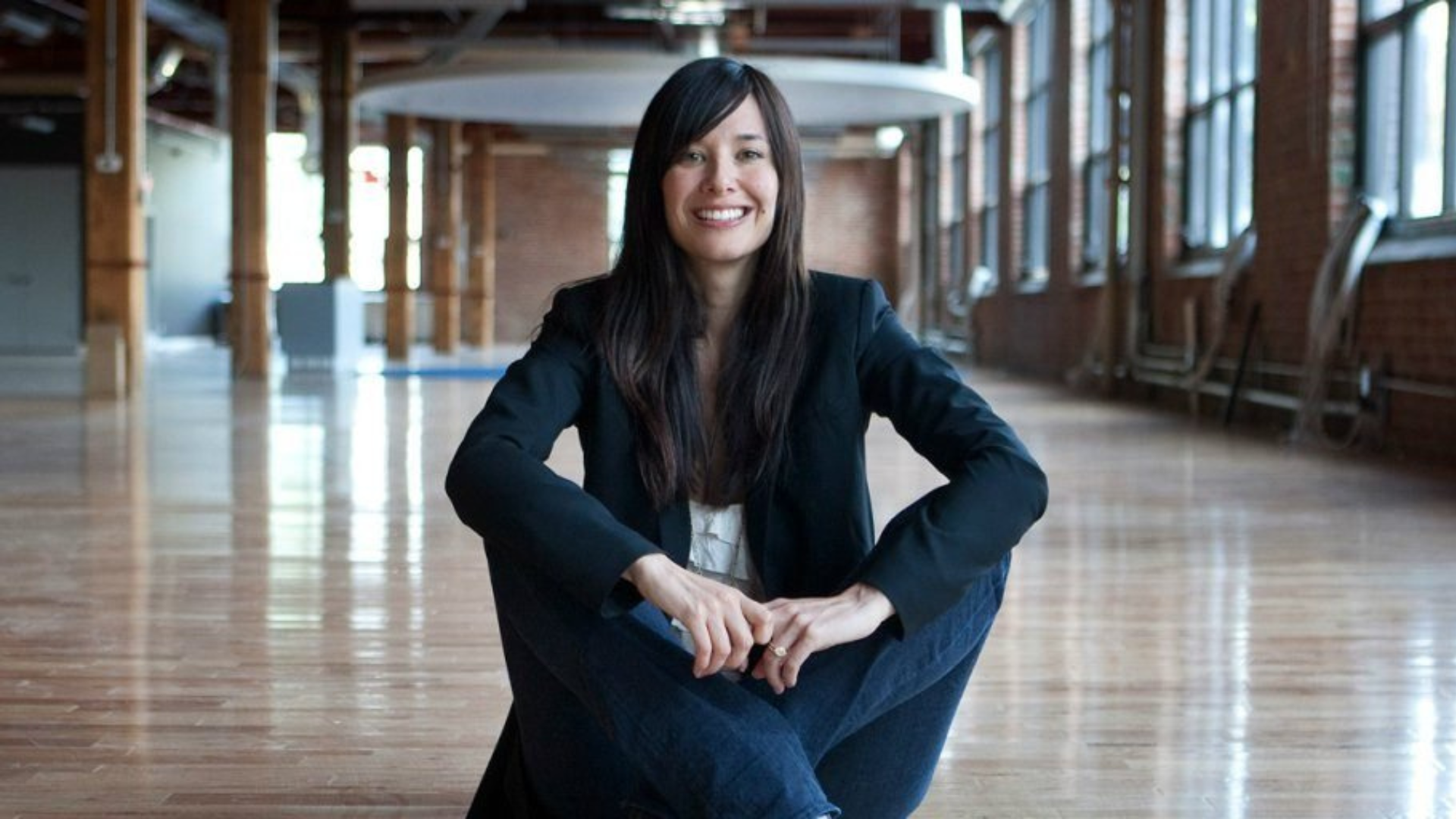 Jade Raymond is the Canadian video game creator behind Assassin's Creed and Watch Dogs franchises. She also played a significant role in building EA Motive Studios and Ubisoft Toronto. Jade founded Haven Studios, an independent game development company, in 2021 and it was recently acquired by PlayStation Studios in July 2022.
"You won't consider a job in the games industry unless you play games, generally, and more girls and young women are playing games, so that's great, because there's an opportunity for more of them to think about games development" - Jade Raymond for Forbes
Marie-Clare Isaaman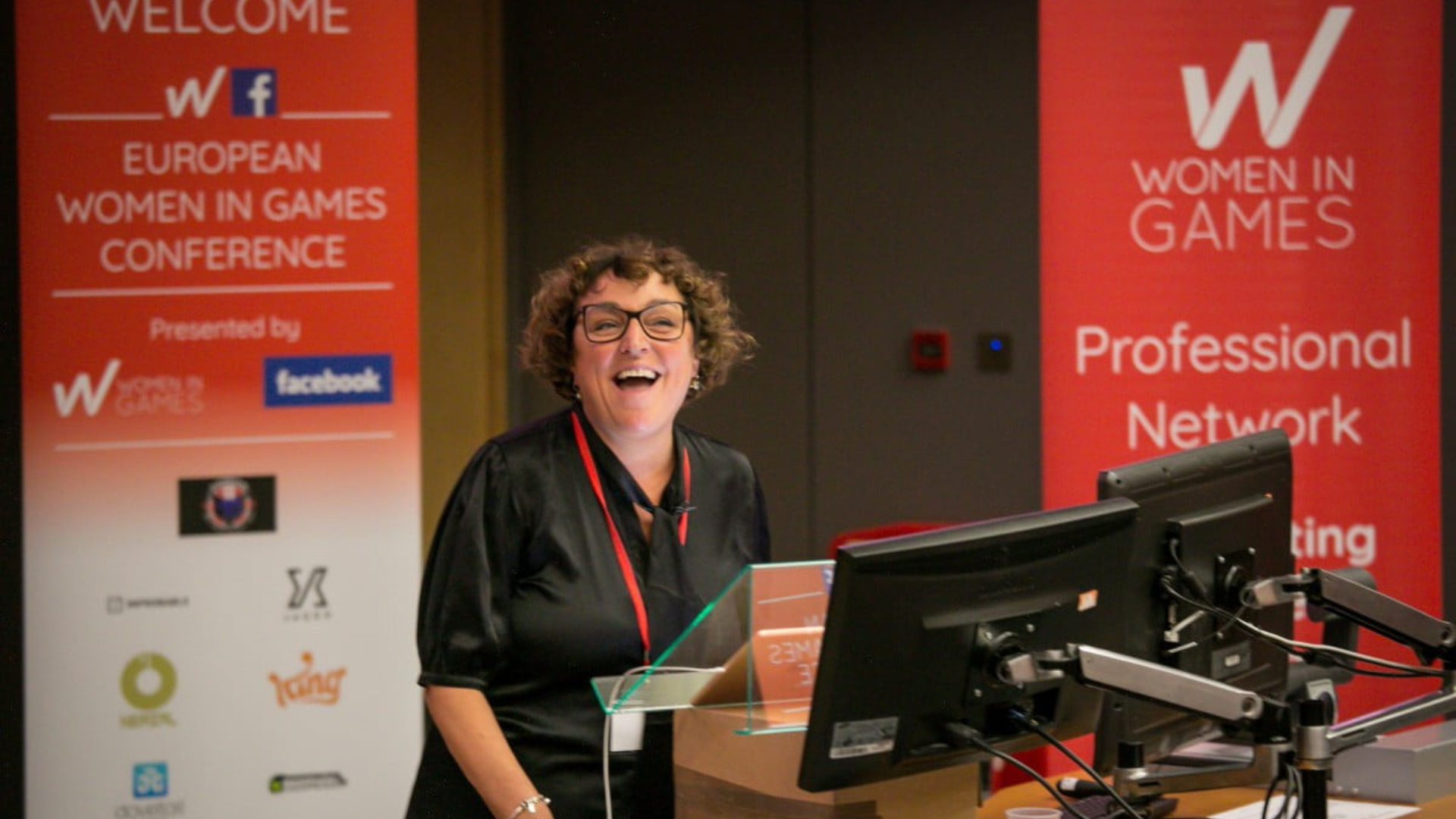 Marie-Clare Isaaman leads Women in Games (WiGJ), a not-for-profit founded in 2009. WiGJ champions female talent and challenges gender inequality in the UK's game industries and educational pipeline. Collaborating with partners who share their values, they strive to improve the recruitment, retention, and progression of women through research, programs, and advocacy. Isaaman and WiGJ promote positive role models and strive for discrimination-free workplaces.
Marie-Clare leads an amazing team, including Mafalda Duarte, the Ambassador Coordinator for Women in Games. Mafalda will be speaking at The Business of Mobile Gaming: Women in Gaming webinar which you can register for free here to attend.
Kindred Gaming Team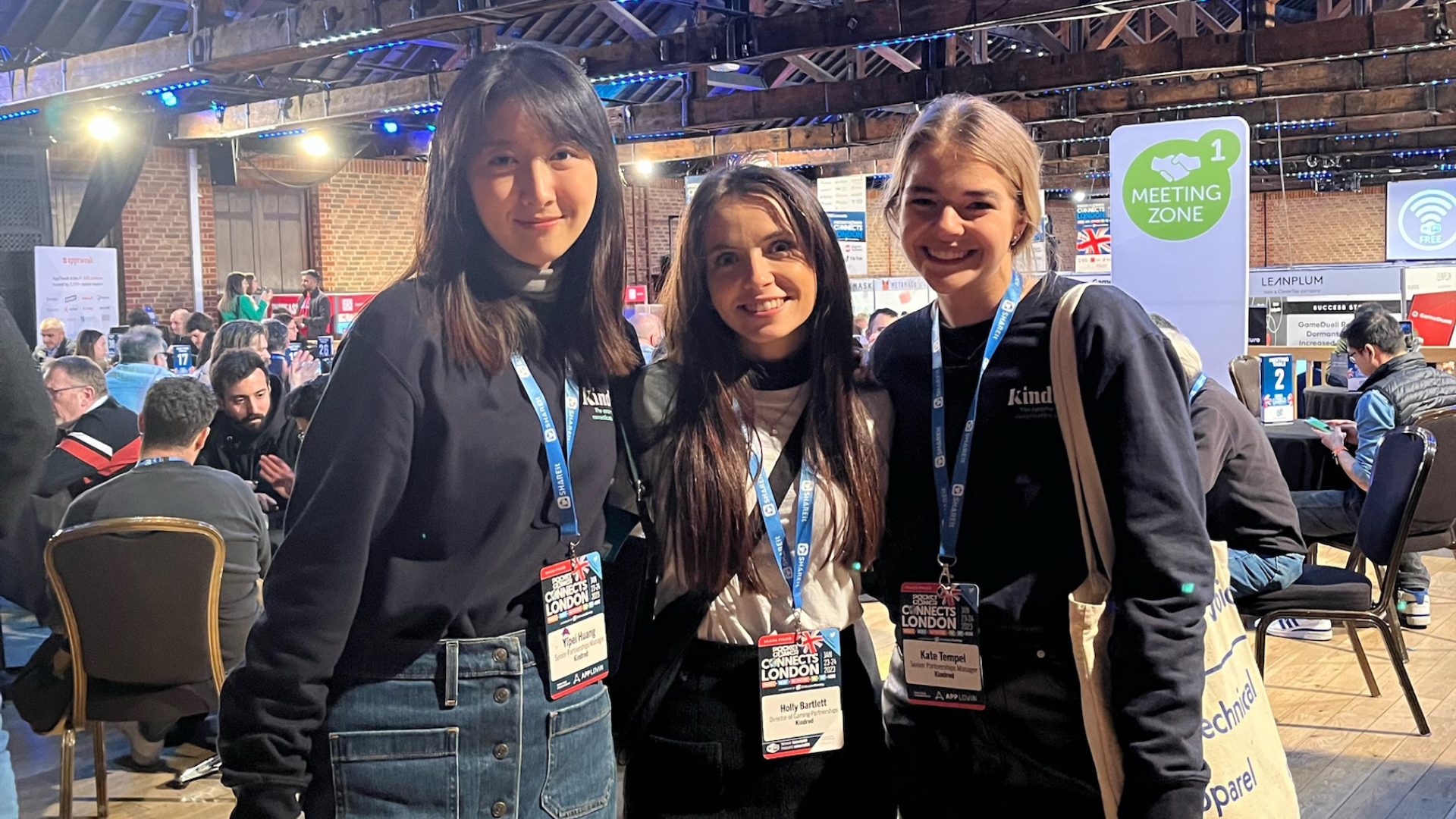 It'll be hard to not mention our incredible all-female gaming team who work with leading mobile gaming studios and publishers to help them redefine and bulletproof their monetization model with Kindred's Unity-approved SDK.
Every day, Holly Bartlett, Yipei Huang and Kate Tempel take the time out to speak to founders, developers, studios and publishers about the unique opportunity they have to tap into their player's e-commerce spend and generate permanent incremental revenue outside of their game. Once our SDK is activated in your player's app, they will have instant access to online deals from our 115,000+ merchants. For each online transaction they make, you gain commission. This is a winning combination where women take the lead with in-game purchases and shop online 7.1 times a year versus men at 5.4 times a year. Women spend more via e-commerce so as companies adopt hybrid monetization models, they can tap into more revenue primarily driven by women
The reward they see is the impact they produce for our partners. Most recently, GameStake increased their APRMAU by 6.8% through our SDK!
Queens of the Small Screen: Women Dominating Mobile Gaming
Did you know 63% of Pokémon Go players are women?
Other popular mobile games popular among female players include Candy Crush, Words With Friends, Kim Kardashian: Hollywood and Covet Fashion.
Gaming publishers find that when they put women at the centre of their games, it brings masses of players who feel like they can finally connect with a game that reflects their interests.
Nordcurrent, a female-oriented, released a fashion-based game called Pocket Styler and successfully achieved 8 million downloads within the first few months of its launch. Players create an avatar and are able to escape into a glam-filled world for hours on end.
Victoria Trofimova, CEO of Nordcurrent, noted that by creating a "positive setting, inspiration, creativity and a can-do attitude", they were able to attract a significantly large number of female players. And the numbers keep growing.
With mobile gaming now being the fastest-growing sector within the gaming industry (it's expected to reach $272 billion by 2030), coupled with women being more likely to make in-app purchases and e-commerce transactions, we can strongly predict a shift towards more screen time for the queens (it is about time).
Conclusion
In conclusion, the gender divide in gaming is slowly closing with the rise of mobile gaming and female game developers. Women have been making significant strides in mobile gaming and are dominating the industry as both players and decision-makers. However, there is still work to be done to ensure that women have equal opportunities to succeed in the gaming industry and feel represented in gameplay. By creating games that are more inclusive and appealing to female players, gaming publishers can attract more players who feel like they can finally connect with a game that reflects their interests. Not to mention the returns can still work favourably for publishers. With women accounting for 55% of global mobile players, it is important to recognize the importance of their contributions to the industry and support their continued success.
Do you want to connect with like-minded women working within the gaming industry? Don't miss out on our Women in Gaming webinar on Tuesday 7th March 2023 featuring international industry leaders and a live Q&A! Register for free here before it's too late.