Mobile gaming has become a centrepiece in the gaming industry, with players spending billions of dollars on in-app purchases and subscriptions each year. In 2023, it's expected that mobile game players will continue to spend at a high rate, as the market for mobile gaming continues to grow.
However, whilst in-game spending levels remain high, the revenue generated is predicted to decline slightly by 3% in 2023 to $107 billion. This comes after a 5% decline in 2022, signalling warning signs to developers to consider unique and new approaches to monetizing their mobile games.
Despite the predictions, there is still an exciting opportunity to capitalise on your players which we'll explore in this article.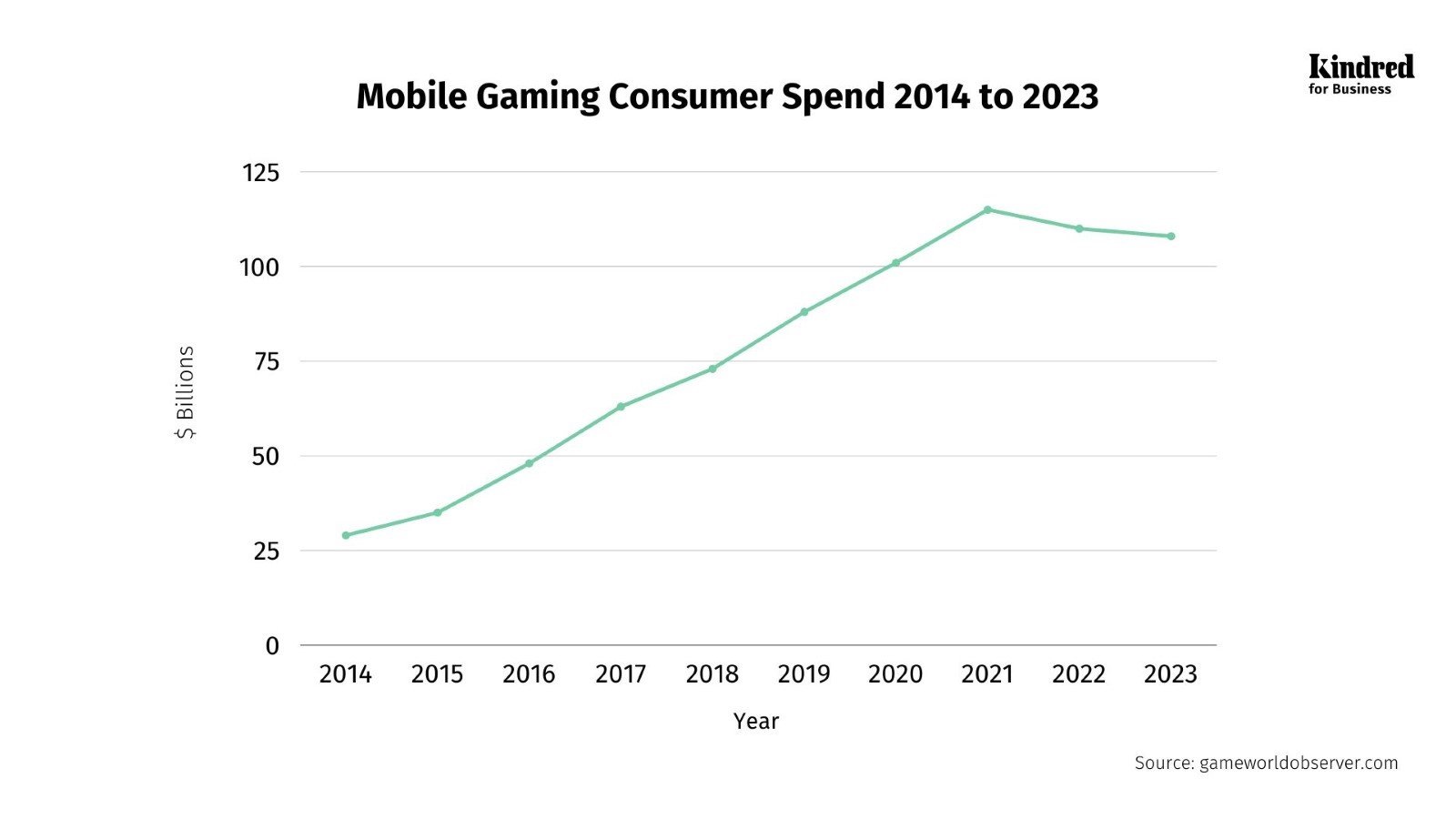 Why is mobile game player spending declining?
This can be rooted in two main causes.
1. The global economic recession
With many players feeling the pinch, it is understandable that in-app purchases such as rewards and upgraded features may no longer be a spending priority. To weather the storm, as we see across most industries, players will cut back their spending.
2. Privacy policy updates
From Apple's privacy updates to Google's Android ad update for mobile games, players are given more control over the ads they see which results in less personalised and low-quality ads. Inevitably, this leads to a decline in revenue generated through ads.
Impersonalised ads can deter players from being a loyal player, with many citing the experience as "annoying" and "irritating".
What can mobile game developers do to maintain mobile gaming player spending?
It's not all doom and gloom, and at Kindred, we see this as a powerful opportunity for forward-thinking developers to pioneer the future of mobile game monetization.
Whilst your players may not be spending as much money on your game, they will still be spending money elsewhere, and we've found a way for you to capitalize on their online spending outside of your mobile game.
Our unique external monetization tool allows you to tap into the growing e-commerce market.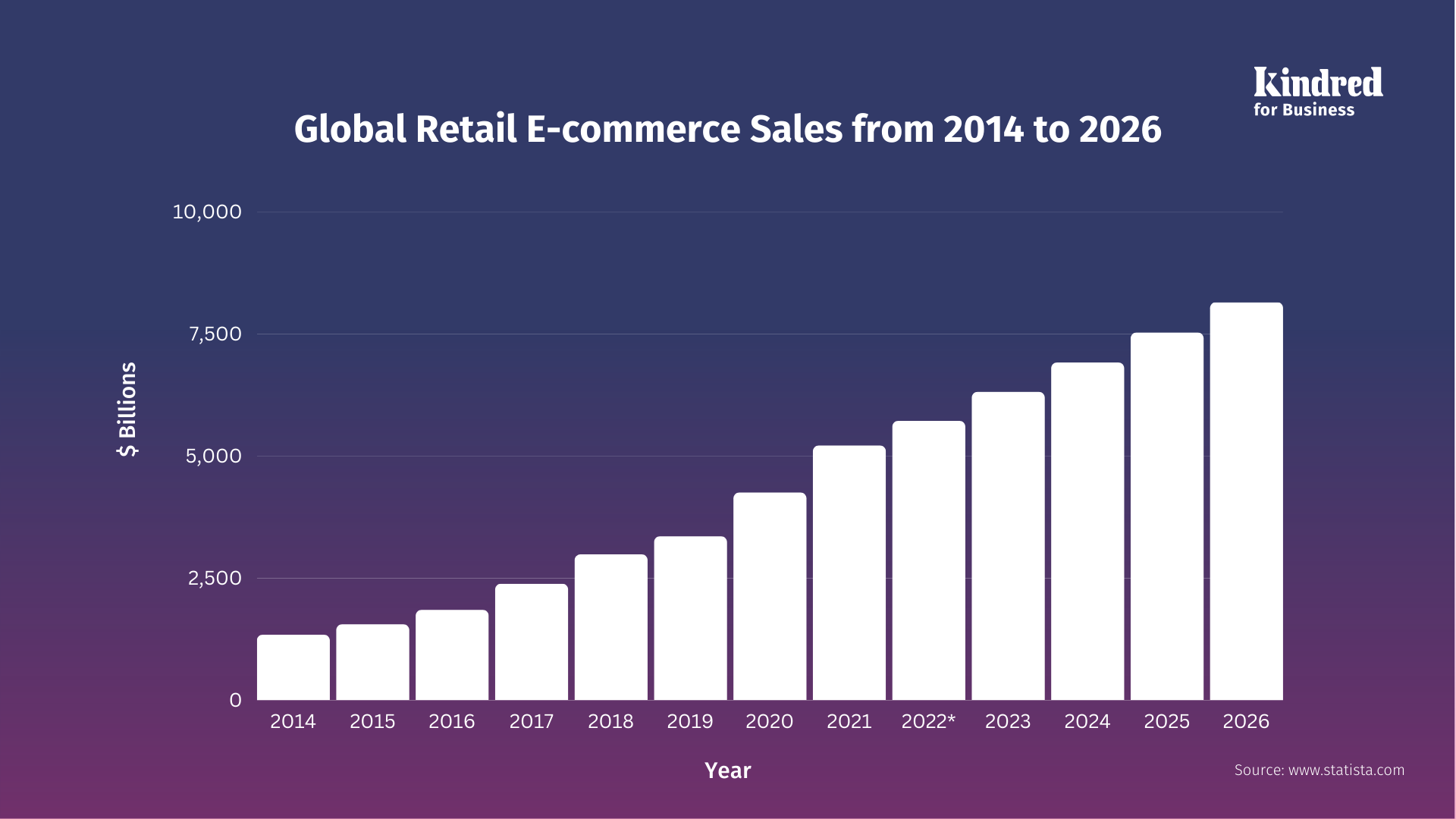 By implementing a revenue stream alongside your existing revenue streams, you have the potential to earn $2+ ARPMAU alongside your existing revenue model!
Gaming publishers such as justDice and GameStake are among the early adopters of our solution as they see the opportunity to maximize revenue potential completely risk-free in addition to their active streams of in-app purchases and ads.
Once our one-of-a-kind SDK is activated by your player, in 3 simple steps, they will access tens of thousands of online deals and coupons from their favourite brands. For each online purchase they make from our global retail merchant base, you earn a commission.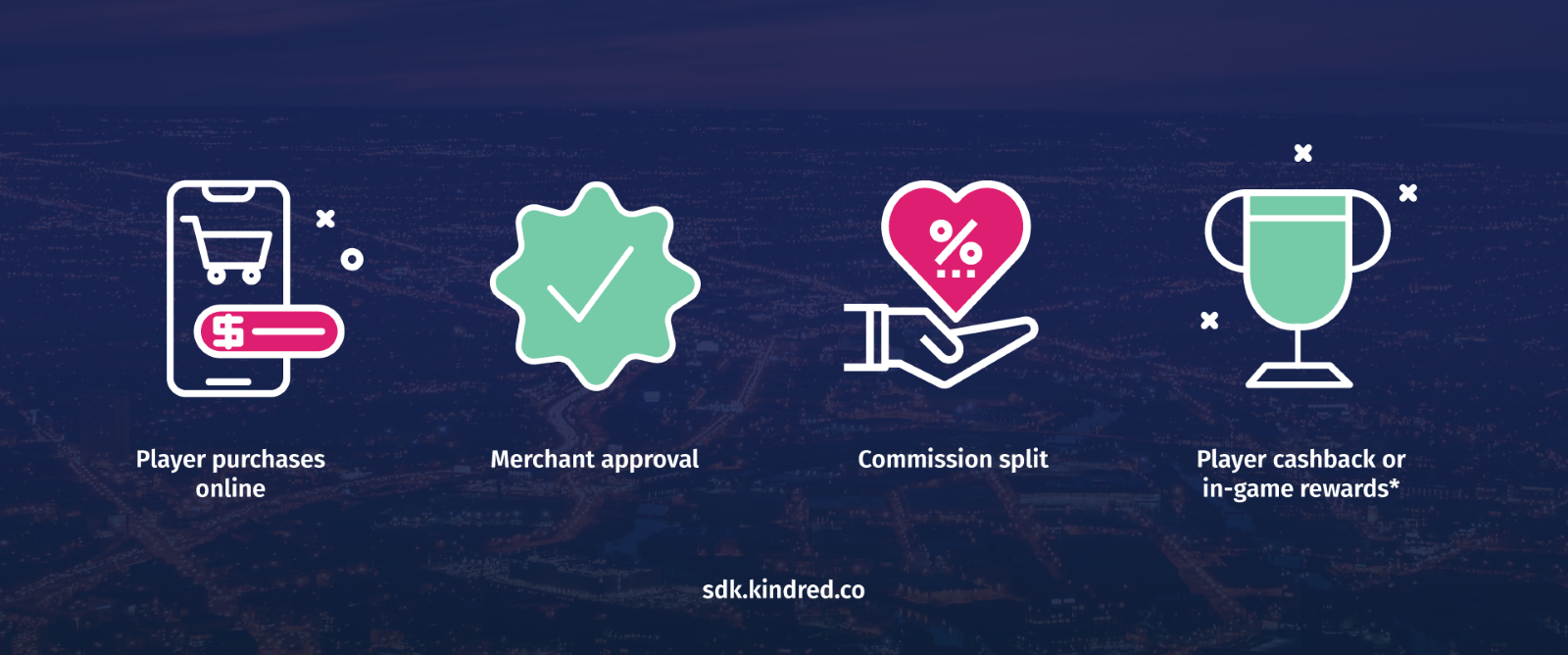 You can choose for your players to earn cashback or lock them in with in-game rewards so they can continue playing your game with an upgraded experience.
See how it works for yourself:
Conclusion
While player spending on in-game purchases and subscriptions is predicted to decline by 3% in 2023, developers can still take advantage of this opportunity by implementing new and innovative monetization strategies. Past recessions have granted businesses in all industries the chance to go against the grain and capture huge market share. If you're ready to fight the coming year head-on and be a trailblazer in the mobile gaming market, get in touch today to see how Kindred can support you.